Neighborhood Italian Trattoria in Amsterdam
Trattoria That's Amore is an intimate and cute candlelit Italian restaurant with a two-level dining room, a pleasant corner bar, and an outdoor seating area. Run by two Italian owners who take care of the guests in a warm and friendly Italian way, the Trattoria has managed to become a perfect neighborhood Italian spot for locals on business lunches, those coming in for an early dinner after work, families, dates, and groups of friends willing to catch up. Make sure you book a table!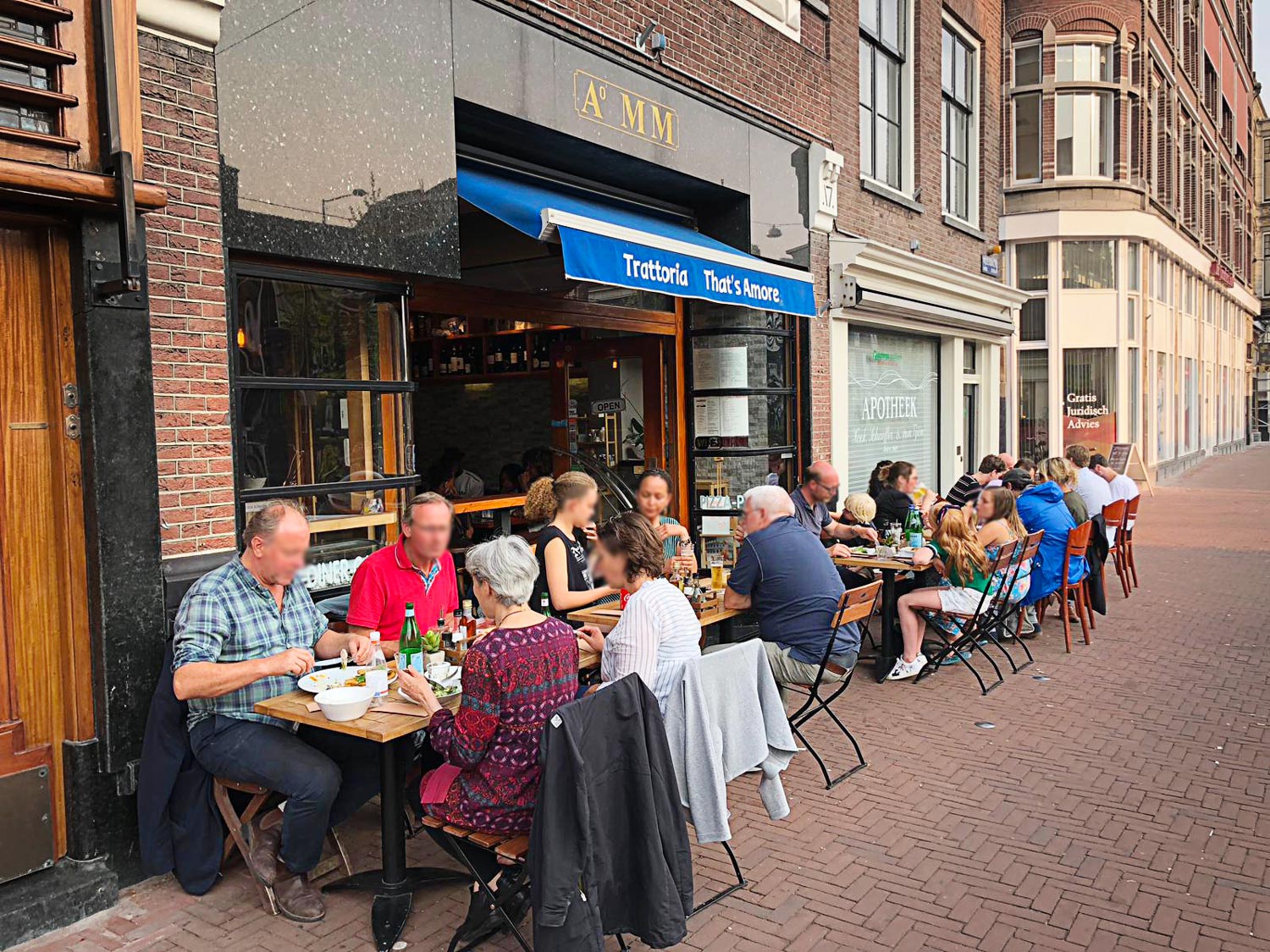 Try out the most popular Italian dishes, made very well!